Recently I went to

The Alameda Antique Fair

which is held every 1st Sunday of each month. The fair is held on the edge of the Alameda shore where it once was a Navy base facing SF downtown. On chill day you need a warm jacket but on a warm day you really must leave the layers behind.
Parking Lot of the Alameda Antique Fair
For the last two months I've been going in hopes to finding some new treasures. Last year a friend of mines took me to check it out and I've being hooked!! Now that we've moved into a new apartment I have been in search for cool finds. There is nothing like a tasty Churro and Hot Dog at the fair!
During the last two visits I've found these amazing vintage glass jars with a lot of textured and in pastel colors and have placed them on my dresser. I considered the top of this dresser my personal space where I maintain a very girlie side of me. Another find was the "Sacred Heart" with the initials "grace". I had to get it after the booth owner told me the story that this is a find he found while in France. He said this would be found at a church where people purchase it to make a wish to Jesus. It looked so cool that I had to have it! Soon I'll be sharing pics of how all this looks put together on my corner.
My new Obsession -- Vintage colorful glass jars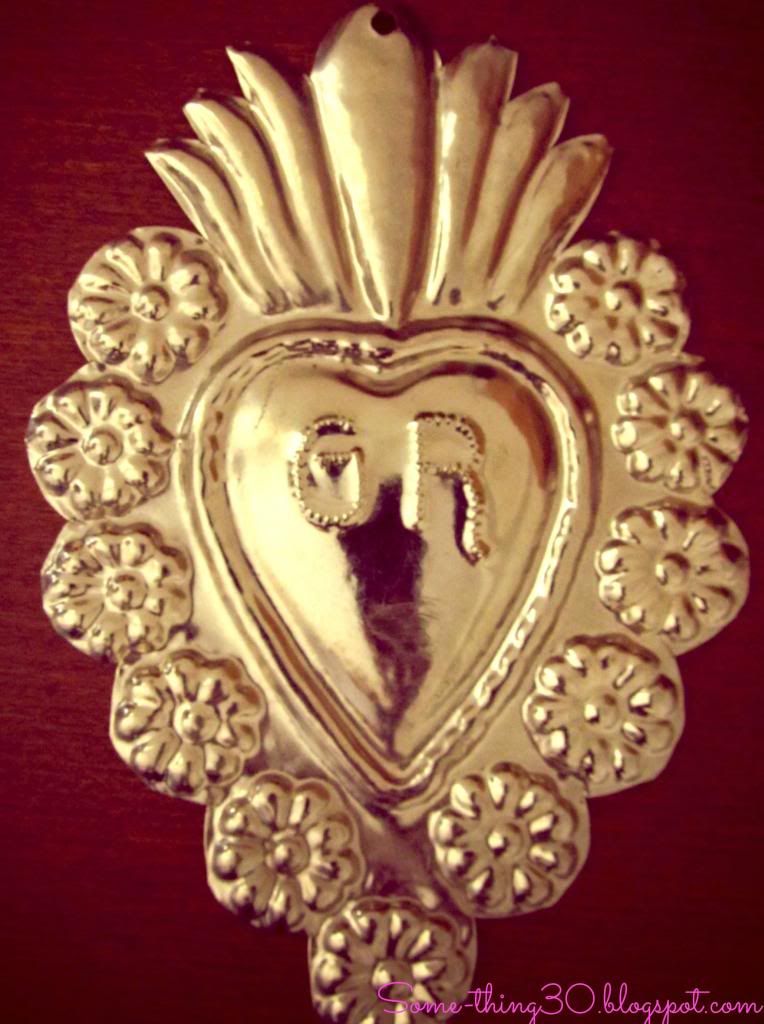 "Sacred Heart"